High School Bulletin!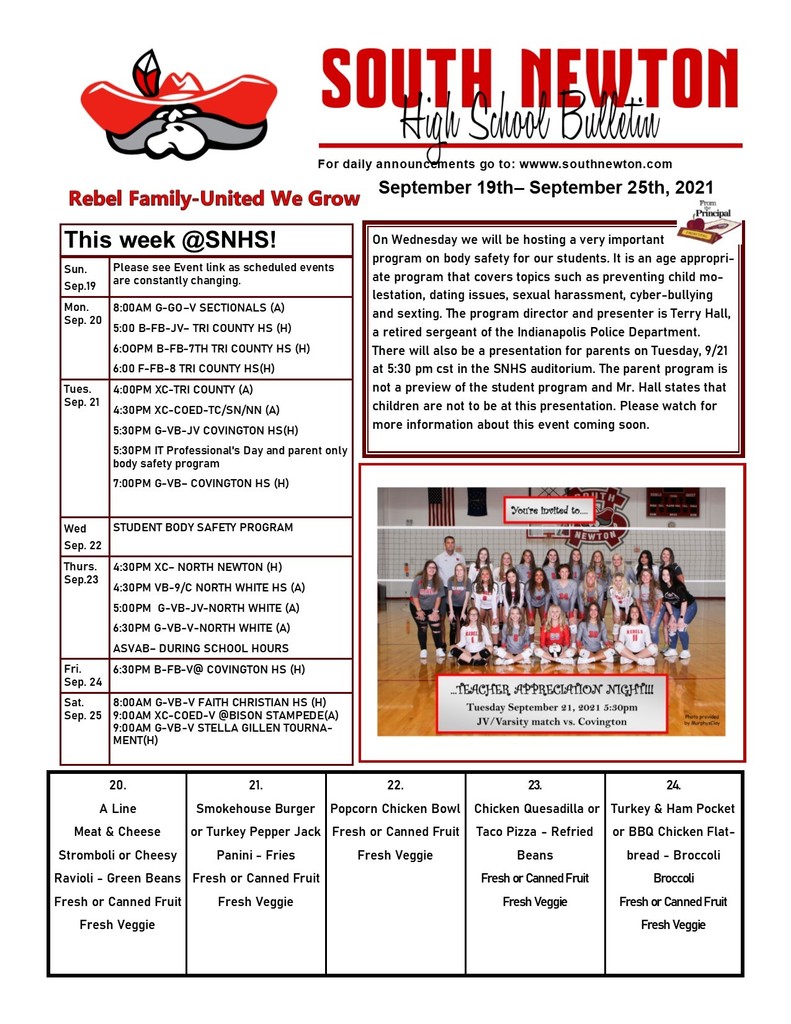 The volleyball game vs North Newton next Thursday has been cancelled.

The 7th Grade volleyball tournament at Attica this Saturday has been cancelled.

On Monday, when we play Tri-County we will play JV first at 5:00 followed by the MS at 6:00.

Tonight's volleyball match vs Seeger will be played in the Williamsport gym.

Teacher Appreciation Night!!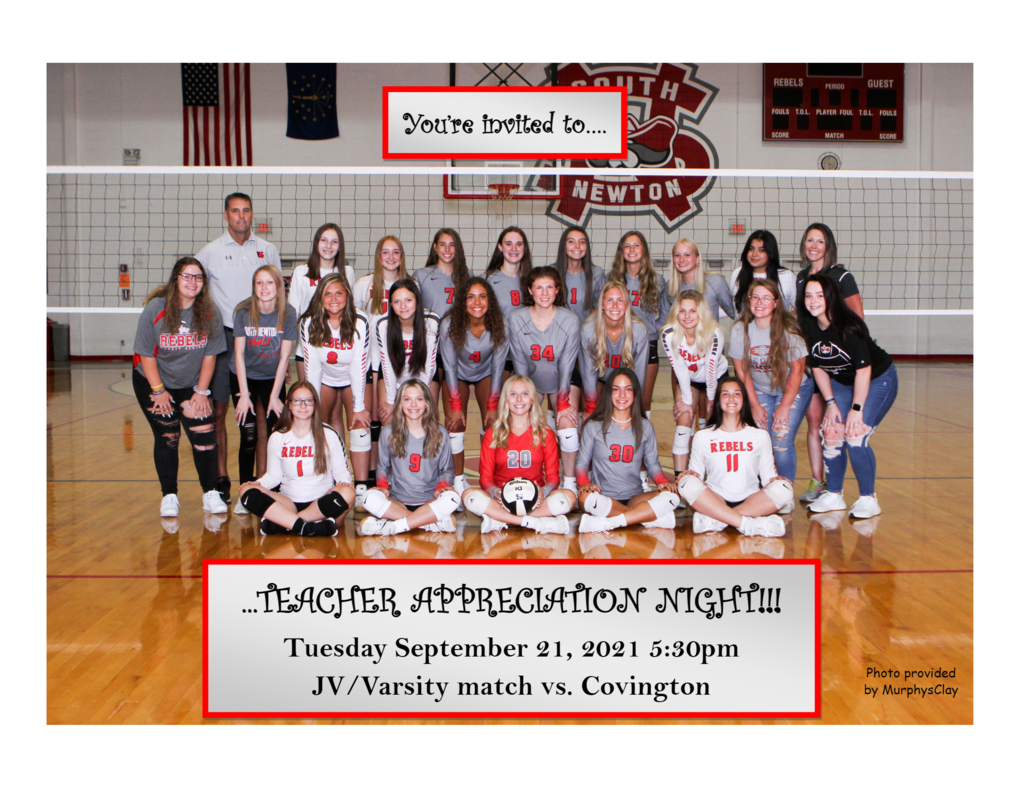 If you plan on attending tonight's volleyball match at Watseka you will be required to wear a mask and be socially distant from other families.

Tonight's 6th grade volleyball game vs Tri-County has been cancelled.

The Music Department Fundraiser is due tomorrow, September 14. This is the last day to turn it in!


HS Bulletin!

Social Distancing @ Lake Station: Masks are recommended. In stands, stay w/ family. Stay (3ft) from the next family. Observe all social distance rules at the concession stand, ticket booth & restrooms. Failure to observe these rules, will be an automatic dismissal.

Ticket info for Lake Station football game on Friday night: Ticket Prices: $6.00 for grades 9th to Adult. $4.00 for grades 8th to age 5. Age 4 and under free. $4.00 For Senior Citizens age 65 and up.

High School Bulletin!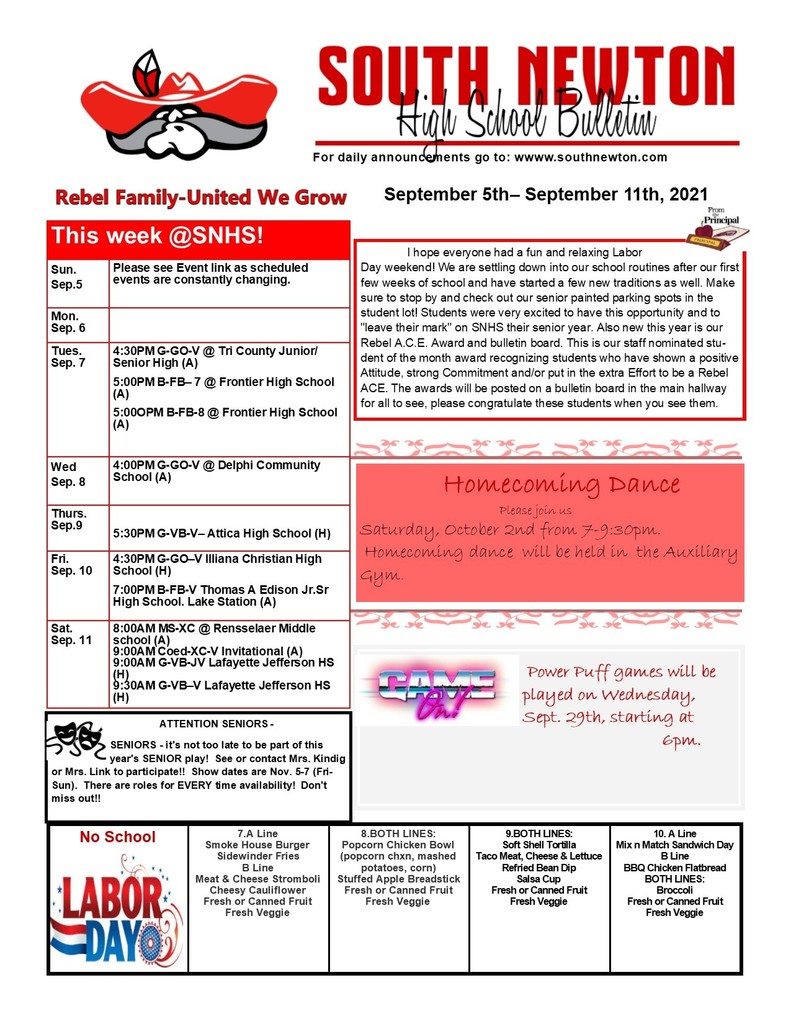 Tonight's MS football game vs Frontier has been cancelled, practice will be held instead.

Here is the link for tonight's VB game:
https://youtu.be/g8CU3buOOBY
Attachments area Preview YouTube video South Newton Volleyball vs. North Newton
Parents - Students drivers must have a parking permit by the start of school on Tuesday, 9/7 to remain eligible for parking on school property. The cost of the permit is $5 and the attached form must be completed along with their Drug Testing form completed in Final Forms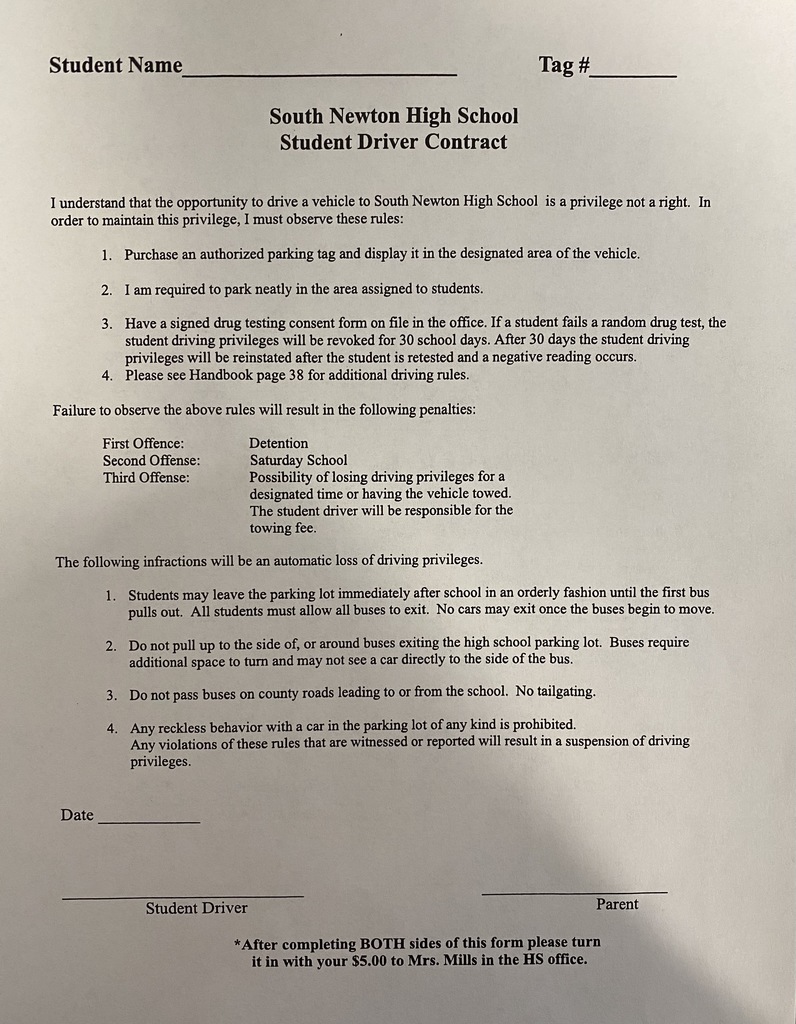 We will start the 6th grade game at 4:30 pm next Thursday, September 9th. The 7/8th grade game will be played right after. Both games will be played in the auxiliary gym. Thanks!!

The volleyball game vs Attica on 9/9 will only be a varsity game and will start at 5:30 pm.